UnityColor Standard Light Units
The Lighting Unit Light2match for all sizes of Testbeds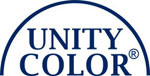 Under the brand name UnityColor® Torso®-Verlag e.K. provides internal developments for the color quality control in all industries. The instruments are developed according to the requirements of DIN ISO Standards and practical requirements.
All UnityColor units are thought up in Wertheim and produced in Germany, they are preferencial goods. You are invited to see and test all units in our show room in Wertheim, please call for an appointment.
All Unity Color lighting units and accessoires are constructed in Wertheim and produced in Germany.
They are conform to the requirement of CE and preferential goods.