Densitometer, Spectrodensitometer, Spectrofotometer
Spectrodensitometer are essential in the printing industry. Not only the "density" is important, also the color data as L*a*b* and XYZ are very important data for the color matching on color printing.
Most of the spektrophotometers not only useful for measuring prints, they also can be used for the color qualtiy control on products and goods.
For this versatile applications in each case are special software products available. Ask us, we will be glad to advise you.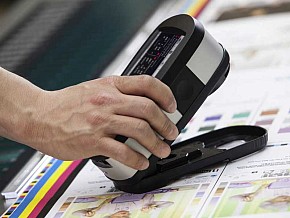 eXact spectrophotometer
eXact handheld spectrophotometer for densidometry and spectral color measurement in...
Shipping time: On Request