Gloss Measurement Instruments from Zehntner
The Zehntner GmbH Testing Instruments was 2018 transferred into the industry company Proceq SA. The Zehntner product range is being continued.
Especially products as the gloss meter 45° / 75° according to DIN 54502 or Tappi is discontinued in lack of demand.
If you are interested in a Zehntner gloss meter, please ask us.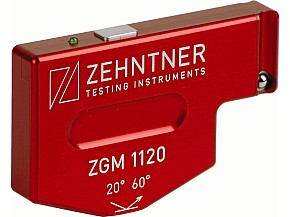 ZGM 1120 - Series 20°/60°/85°
Gloss measuring unit series ZGM 1120 for measuring on laquer, plastics, metal and...