TORSO-VERLAG e.K.
Inh. Renate Wolber
Obere Grüben 8
97877 Wertheim, OT Bettingen
Telefon 09342/9339-70
Telefax 09342/9339-80
eMail shop@torso-verlag.de
Internet https://www.torso.de

ColorMatcher CMB-Series
Standard viewing booth for color-matching, inspection, estimation and aesthetic judgment
The ColorMatcher CMB series - stationary color-matching-system for simulation of different kind of lights.
The CMB series offers circuits for 5 different illuminants. The standard equipment: D65, TL84, TL83, Incandescent A, UV-light. This assembly is the most used in Europe. You can order by request alternatively: D50, CWF, 30U, horizon.
Our standard viewing systems are populated with specially manufactured and certificated daylight-bulbs (D50, D65, D75). This ensures equal light in all booths, as well the Mini-Matcher series.
You can easily combine viewing booths of different sizes in the production and you have the same daylight on every location.
All CMB models allow the consideration of major pattern because of demountable side panels. This fact allows a constant illumination of especially long objects because of mounting multiple units side by side.
A special plastic slice ensures the constant allocation of light. It is non-aging and lightfast.
More features:
electronic circuit with illuminated switches
programmable time lapse
diffursor lens included
ColorGuard II Display controls the burning time and the available durability of the tubes, individual for every illuminant
demountable side panels for major objects
high quality finishing by Munsell N7
individual assembly possible, please ask us
electronic barrier of light sources among each other, no switch-on of 2 light sources by mistake
UV light can switched-on everywhere
maintenance-free, tubes can be changed by customer, no calibration necessary
because of tubes very low energy consumption
4 sizes by choice, sizes look page down
Delivery with testing certificate
Leasing from 72,00 Euro up to 155,00 Euro net monthly for different types and sizes.
For the CMB series a lot of accessories are available: mobile and adjustable for height base frame, floor units, drawers, black interior carpeting for matching high gloss products, stands and so on. We are pleased to give you an individual bid.
---
---
---
---
---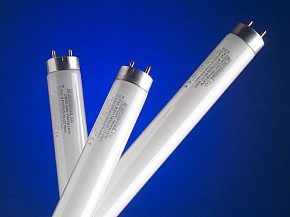 Complete Spare Lamp Set for the Standard Light Cabins of the CMB Series with all Light Tubes incl. UV-light.
---