TORSO-VERLAG e.K.
Inh. Renate Wolber
Obere Grüben 8
97877 Wertheim, OT Bettingen
Telefon 09342/9339-70
Telefax 09342/9339-80
eMail shop@torso-verlag.de
Internet https://www.torso.de

X-Rite 962 Portable Spectrophotometer 0°:45°
Measuring Geometrics 0°:45°
The portable colorimeter 962 with a 0°/45° measuring geometrics is very light and compact. It can save up to 1.024 standards with tolerances for easy pass/fail measurement. The correlation with other instruments, especially with the 964, is very good.
Adapted to different sizes of the samples the 962 can be delivered alternatively with a 4, 8 or 16 mm blind. With the opportunity to use the 962 in battery operation, it is ideal for use in the production or at the customer on-site.
light and handy colorimeter for mobile use
well-priced and high-classed apparet/li>
long-living, the tungstic lamp is construed for approx. 500,000 measurements
3 models with different measuring blinds available (look below at the price table)
because of a PC access it can be used with color measuring software/li>
optional PC-Software disposable
optional instruction and training in our training room or at your company
demonstration and customer tests of all our instruments after announcement in our training room
Leasing from ca. 159,00 Euro per month (only for German customers)
Data sheet X-Rite spectrophotometer 962:
Measuring Geometry:
0°:45° (0° Illumination, 45° Measuring degree with ring fiber optic)
Target Window/Aperture:
Model 962 SX:
6,5 / 4,0 mm (Art.-Nr. 50-01010)
Model 962 X:
9,0 / 7,0 mm (Art.-Nr. 50-01020)
Model 962 LX:
21,5 / 15,0 mm (Art.-Nr. 50-01030)
Standard Observers:
2°/10°
Spectral Range:
400 - 700 nm
Spectral Interval:
10 nm
Inter-Instrument Agreement:
0,20 Δ E
Repeatability:
0,10 ΔE*ab on white tile
Illuminant Types:
A, C, D50, D65, D75, F2, F7, F11 und F12
Color Systems:
CIE XYZ, CIE Yxy, CIE L*a*b*, Hunter Lab, CIE L*c*h˚, CMC, CIE94, Whiteness and Yellowness per ASTM E313-98, Metamerism Index and DIN 6172
Storage Capacity:
1024 standards with tolerances
Measurement Range:
0 - 200% reflectance
Measuring time:
Approx. 2 sec.
Measurements per charge:
1000 measurements within 8 hours
Light Source:
Wolfram Halogen Lamp
Data Interface:
RS-232, USB with opt. Adapter
Dimensions H x W x L:
10,9 x 8,4 x 19,6 cm
Weight:
1,1 Kg
Feature:
Removeable battery pack NiMeH / 7,2 V 1.250 mAh, 4 hours charging time
Accessories provided:
Calibration standards, operation manual on CD-ROM, AC adapter and carrying case
More technical data on request.
Optional accessories: Adaptable instrument holder, pellet holder, fluid holder, universal holder for 3-dimensional samples, battery charger, battery pack and different target windows are available on request.
Individual offers, software, training:
The shown prices are recommended prices of the producer.
We are welcome to submit you an individual offer with software and training.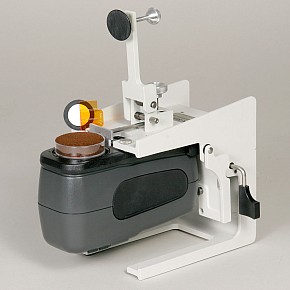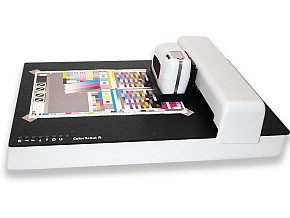 Color measurment easily: The XY-measuring table for the automatically color measuring in qualtiy assurance.
---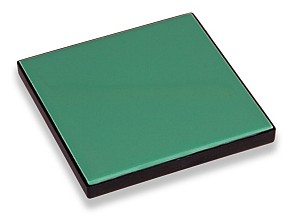 Requested certifiable ceramic tile CCS II Green for the daily control of you spectral photometer.
---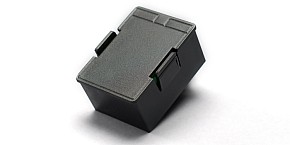 Spare part battery for X-Rite Spectrofotometer of the SP series and the 900 series.
---