TORSO-VERLAG e.K.
Inh. Renate Wolber
Obere Grüben 8
97877 Wertheim, OT Bettingen
Telefon 09342/9339-70
Telefax 09342/9339-80
eMail shop@torso-verlag.de
Internet https://www.torso.de

PANTONE Textile Cotton Library 7 Ring Binders
PANTONE® Textile Color System Cotton Swatch Library TCX
With 2625 standard colors on cotton for Fashion & Home FHI
New edition since March 2020 with 315 new colors
The Pantone Textile color palette is the international color standard for color selection, definition and communication within the ranges textile, fashion, accessories and leather industry as well as within the ranges interior and architecture. Swatch Library is the ultimate creative tool. A luxury large-sized set, consisting of 7 binders with 2625 removable cotton patterns. Compare and combine the patterns and develop your own color palettes.
The most important information about the Swatch Library at a glance:
7 ring binders with 2625 colors of the PANTONE Textile Color System as cotton, the 315 new colors are integrated
2625 removable double-layered cotton pattern in the format 5 x 5 cm
colors are chromatically arranged according to color families
cotton samples with PANTONE number, each pattern is clearly marked, a realignment is unproblematic
also included: a declaration of the Textile System, numerically index with cross-reference for chromatically arrangement as alphabetically index with color names for better orientation (several languages)
TCX is the designation for color references on cotton, color references on paper got the same number, but the designation TPG for textile paper
Includes free COLOR MANAGER software for digital design downloads based on the serial number of the product
all color patterns are available as two-ply cotton samples, approx. 10 x 11 cm (open approx. 10 x 22 cm)
The library is an interesting creative tool for everyone who works intensively with Pantone textile colors. All colors can be used for design tasks immediately and for only € 2.84 per Swatch Card.
File:
Color list of the new colors
Color list of the new 315 Pantone colors from the FHI system from March 2020.
372.55 KB
Download
Pantone FHI color list
Table of contents of the current colors of the Pantone FHI textile color system (as of 2020).
1.82 MB
Download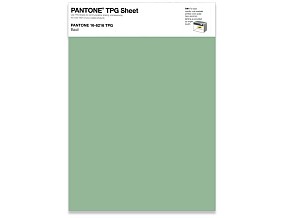 TPG Sheets are available for all 2,625 of the Fashion, Home & Interiors colors as full 8.5"x11" sheets of lacquer coating on paper.
20,90 EUR
(19 % VAT plus.)
---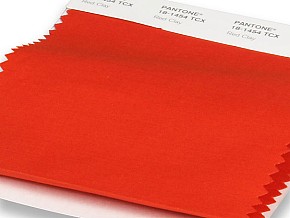 Cotton Color Swatch Card available vor all 2625 Pantone Textile Colors TCX, apllicated on card bord.
15,30 EUR
(19 % VAT plus.)
---