TORSO-VERLAG e.K.
Inh. Renate Wolber
Obere Grüben 8
97877 Wertheim, OT Bettingen
Telefon 09342/9339-70
Telefax 09342/9339-80
eMail shop@torso-verlag.de
Internet https://www.torso.de

PANTONE FHI Color Specifier & Guide Set
Set with Color Specifier and Color Guide TPG
Bundle with 2625 hues for Fashion, Home & Interiors (FHI)
New edition since March 2020 with 315 new standard colorsThe set contains the products of the new edition 2020:
Pantone FHI Color Guide TPG, 2 color fans - the 315 new colors are integrated
Pantone FHI Color Specifier TPG, 2 ring binders - the 315 new colors are integrated
With a serial number allowing the user to download the PANTONE COLOR MANAGER software free of charge
Specifier TPG & Guide TPG are available as a low-cost bundle, saving 73,- € on the cost of purchasing the items separately
The ring binders have a glued-in insert for the fans, allowing the fans and binders to be transported together.
Please refer to the individual article pages for the Color Guide and Color Specifier for the exact article descriptions.
Tip: Well suited for beginners who want to work professionally with the Pantone textile colors.
The color fans provide a good insight into the color palette and are used to pre-select the colors.
The ring binders contain 6 detachable chips of each color in format 2 x 2 cm, a good tool for creative color combinations.
File:
Color list of the new colors
Color list of the new 315 Pantone colors from the FHI system from March 2020.
372.55 KB
Download
Pantone FHI color list
Table of contents of the current colors of the Pantone FHI textile color system (as of 2020).
1.82 MB
Download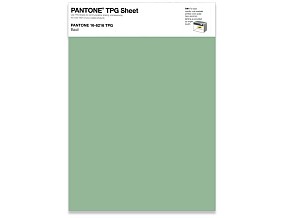 TPG Sheets are available for all 2,625 of the Fashion, Home & Interiors colors as full 8.5"x11" sheets of lacquer coating on paper.
20,90 EUR
(19 % VAT plus.)
---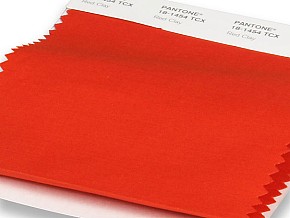 Cotton Color Swatch Card available vor all 2625 Pantone Textile Colors TCX, apllicated on card bord.
15,30 EUR
(19 % VAT plus.)
---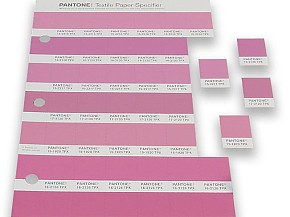 Raplacement pages for teared out pages of the Pantone Color Specifier for textile colors.
15,05 EUR
(19 % VAT plus.)
---