TORSO-VERLAG e.K.
Inh. Renate Wolber
Obere Grüben 8
97877 Wertheim, OT Bettingen
Telefon 09342/9339-70
Telefax 09342/9339-80
eMail shop@torso-verlag.de
Internet https://www.torso.de

PANTONE FHI Fan Deck TPG Version 2020 with 2625 Colors
PANTONE Textile Color System - Color Guide Paper TPG
2 fans with altogether 2625 hues for Fashion, Home & Interiors (FHI)
New edition since March 2020 with 315 new colors
The new Pantone FHI Color Guide is the basic tool of the Pantone Textile System.
Pantone Textile is the international standard for color selection, determination and communication in the textile, fashion, accessories and leather industries and in interior design and architecture.
The color references on paper are used for matching on hard surfaces such as items of furniture, fashion accessories, cosmetics and products from industrial design.
2625 colors* of the PANTONE Textile Color System on paper, divided into 2 color fans
Each page has 7 colors, color fields 42 x 21 mm
High-grade matt lacquer applied to paper
Colors are arranged chromatically by color families
The layout of the colors corresponds to the Color Specifier
All colors with Pantone number and color name
Index for easy location of individual hues
Color references on cotton have the same number, but the code TCX for Textile Cotton
All colors are available individually as two-ply cotton samples (swatch cards) 10x11cm (open approx. 10 x 200 cm)
Each fan has a serial number allowing the user to download the PANTONE COLOR MANAGER software free of charge
Pantone colors are available in almost all countries. This enables simple international color communication with uniform color standards.
File:
Color list of the new colors
Color list of the new 315 Pantone colors from the FHI system from March 2020.
372.55 KB
Download
Pantone FHI color list
Table of contents of the current colors of the Pantone FHI textile color system (as of 2020).
1.82 MB
Download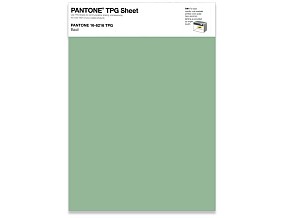 TPG Sheets are available for all 2,625 of the Fashion, Home & Interiors colors as full 8.5"x11" sheets of lacquer coating on paper.
20,90 EUR
(19 % VAT plus.)
---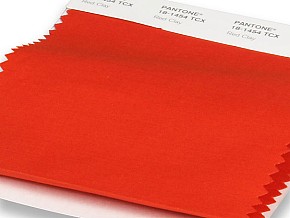 Cotton Color Swatch Card available vor all 2625 Pantone Textile Colors TCX, apllicated on card bord.
15,30 EUR
(19 % VAT plus.)
---