TORSO-VERLAG e.K.
Inh. Renate Wolber
Obere Grüben 8
97877 Wertheim, OT Bettingen
Telefon 09342/9339-70
Telefax 09342/9339-80
eMail shop@torso-verlag.de
Internet https://www.torso.de

Munsell Single Color Sheets matte & glossy
All Munsell series colors are available as single pages in the format of 8,5" x 11" (ca. 20 x 28 cm).
Designed in matte, reflectometer value R < 20
1600 glossy and 1300 matte color sheets available
matte reflektometer value = 20, glossy reflektometer value > 80
large scaled color matching to get a realistic color visualisation
build own color collection or company standards
build own color tolerance cards and standards
divide the sheets to give every in a project involved person a part of it
archivate defined colors of a project
Note:
All Munsell serial colors are available as a single sheet in matte or glossy. The glossy collection contains 300 color more than the matte collection, compare the product description Munsell Book of Color glossy / matte.

See our "Downloads" excel sheet with the available color sheets matte and glossy to check the availability of your needed colors.

Ordering notes:
Please place the required quantity in your basket and type the required sheets into the field "comments" on page 2 during the order process.
Because of packaging-related reasons single color sheets will never be shipped with other products in the same shipment and will be not considered at the calculation of shipping cost in the basket. For shipping and packaging we always calculate 6,90 Euro net shipping cost.
Single sheets and replacement pages are generally excluded from return.
File:
List of Munsell Single Sheets
List of all available Munsell single sheets.
919.06 KB
Download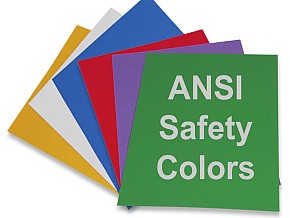 Get the 10 ANSI Safety Colors from the Z535 color standard as varnished single color sheets.
---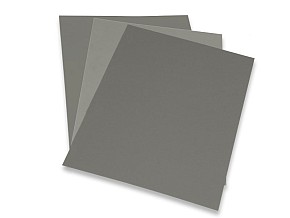 The 6 ANSI Grey color cards in semi gloss and high gloss are US Government Standards.
---