TORSO-VERLAG e.K.
Inh. Renate Wolber
Obere Grüben 8
97877 Wertheim, OT Bettingen
Telefon 09342/9339-70
Telefax 09342/9339-80
eMail shop@torso-verlag.de
Internet https://www.torso.de

Digital Color Scale Atlas, CMYK, for 4c advertising paper and newsprint
The DCS is a key aid for graphic design agencies involved in designing advertising for 4c newsprint. 170g/m² RecyStar recycling paper is used as a substrate to convey a similar color impression as printing on newsprint. In newspaper printing, the colors appear more matt and provide less contrast than on printing paper. This factor needs to be taken into account when designing color adverts in newspapers.
The atlas has 144 pages, each with 144 color fields size 14 x 14 mm, providing 20,736 colors. The full black overprint in 10 steps also provides a wide variety of intermediate hues.
144 pages each with 144 color charts, giving a total of 20,736 colors
Individual color field 14 x 14 mm / page size 22 x 22 cm
Gradations: 0, 5, 10, 20, 30, 40, 50, 60, 80, 90, 100%
Full black overprint in 5, 10, 20 . . 100%
Good handling thanks to cardboard register and Wire-O binding
Offset print on recycling paper 170g/m² RecyStar, paper color similar to newsprint
Size with binding 26.5 x 22 cm
Includes slipcase for protection against light and masking template for the surrounding color fields
Currently the only color reference for newsprint with a large selection of colors
The handy, low-cost solution for new entrants and professionals
The color atlas is also available for coated (printing paper) and uncoated (natural paper) grades.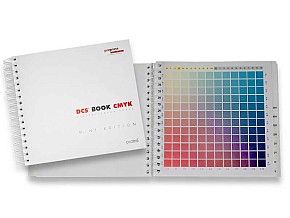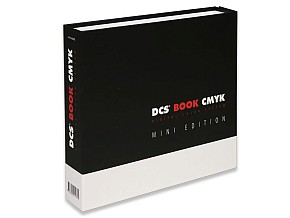 The cheap solution for beginners and professionals show you in advance how the ink-on-paper will look.
75,00 EUR
(19 % VAT plus.)
---